BATS for College Softball is the most comprehensive video coaching software available to college softball programs. We make it easy to chart games, capture video and analyze the results.
Record up to 4 angles using mounted IP cameras or with more affordable handheld cameras set up around your stadium.
Analyze like the Pros
Chart everything that happens in-game.
Dissect data and video in any of our 30+ analysis programs.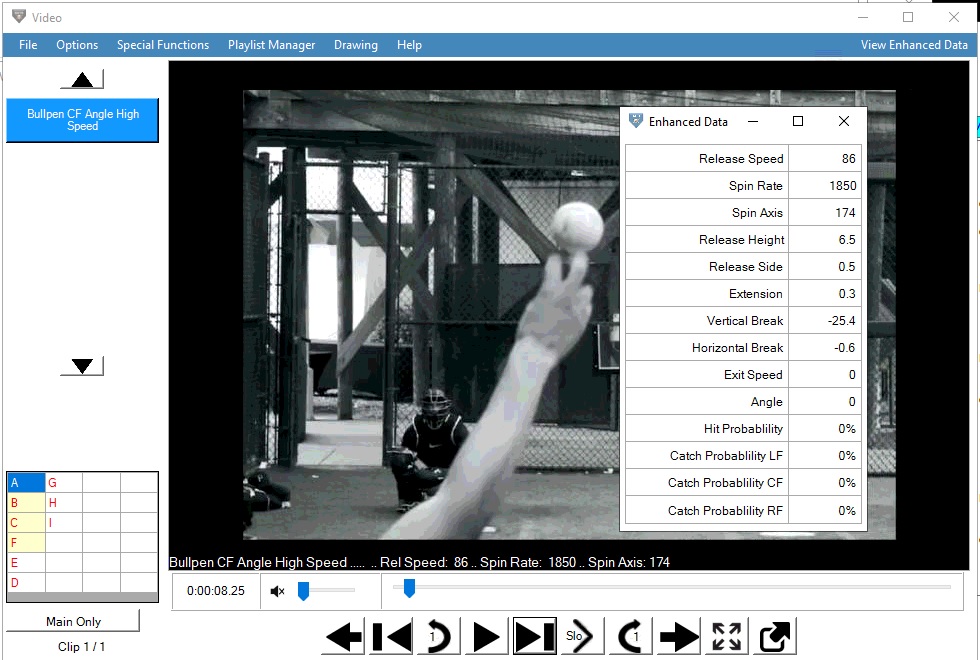 Import advanced metrics
Sync data from TrackMan, FlightScope and Rapsodo into your BATS database. Analyze performance and break down video from games or practices using advanced metrics like spin rate, exit velocity, and launch angle.
Access your team's data and video from any internet browser when you sign up for BATS Web (first year free!)
Easy Storage
Save data and video to a secured network location accessible by members of your organization for ease of use.
Contact us for a consultation and see if BATS for College Softball is the right fit for your organization.
Interested in the full version used by MLB teams? Check out the Platinum version.