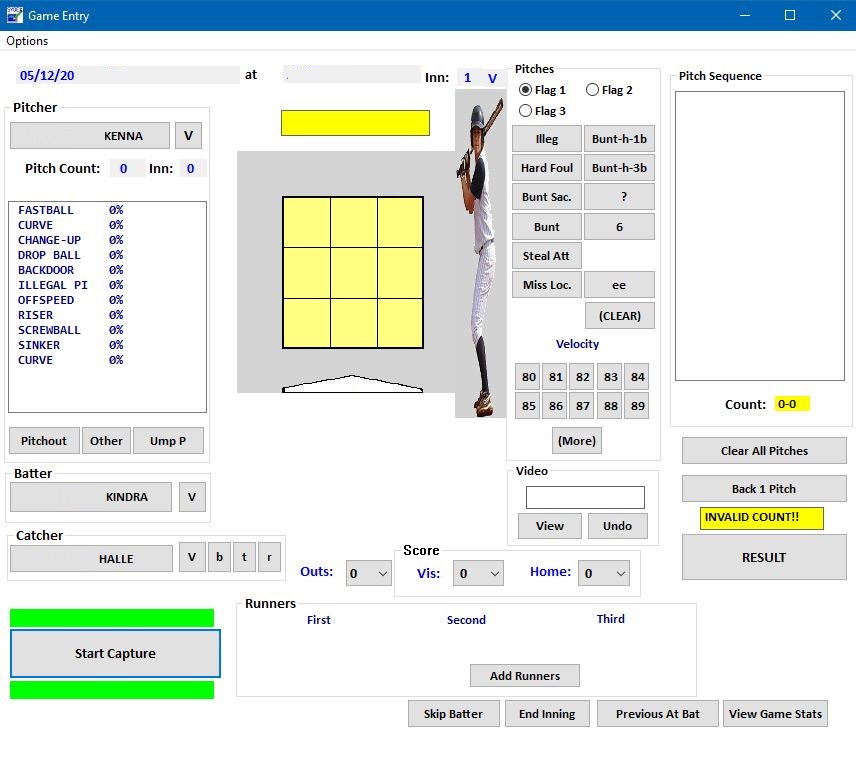 Charting made simple
BATS easy-to-use interface allows anyone to chart games for your team. Track every detail and analyze later.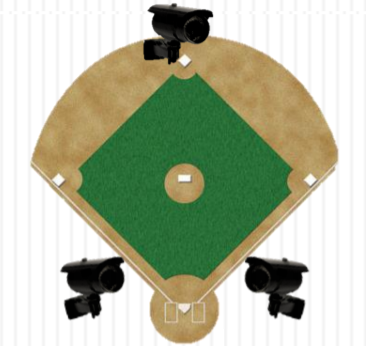 Capture with Network IP cameras*
Wire your stadium to IP cameras that you can pan, tilt and zoom. Video is available for viewing live or instantly after the game.

Capture with handheld cameras*
Set up cameras around your stadium and on the road. Merge video to your game afterwards. Upgrade to BATS for College Platinum to capture up to 24 angles.
Chart From File
BATS allows you to chart and capture past games of yours or opponents to use for scouting purposes. Acquire a recording of a game and play it back as you chart and capture in BATS.
*Sydex does not sell cameras. See our suggested hardware