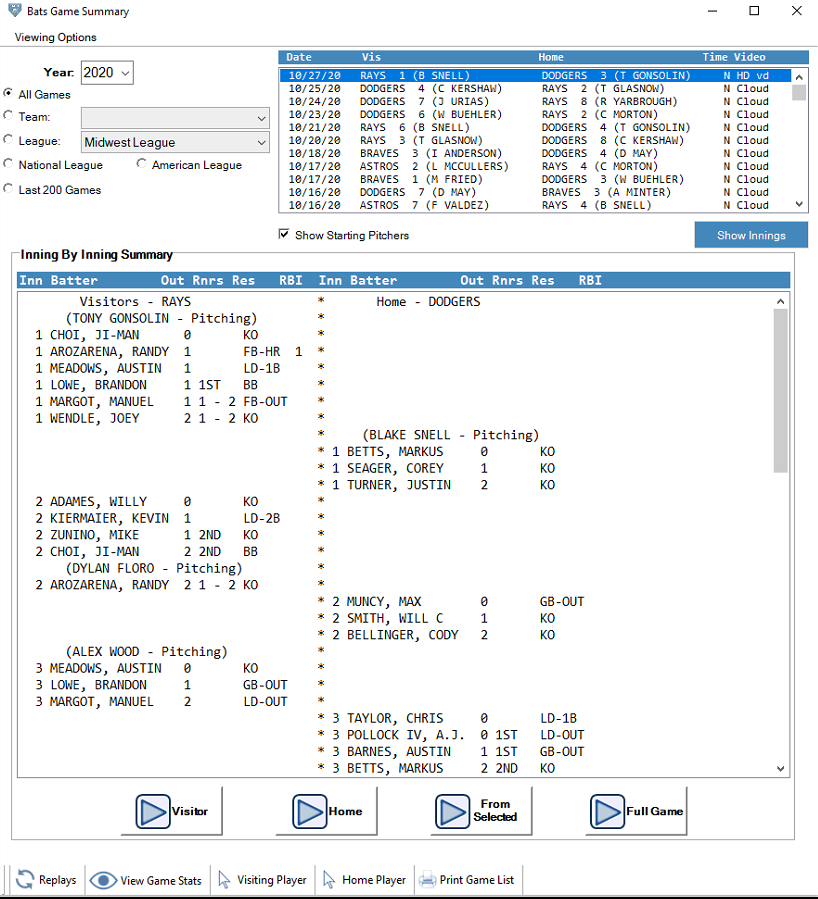 Game Summary
View all the at-bats from any game in any season. Select an an individual at-bat to view its video or watch the entire game.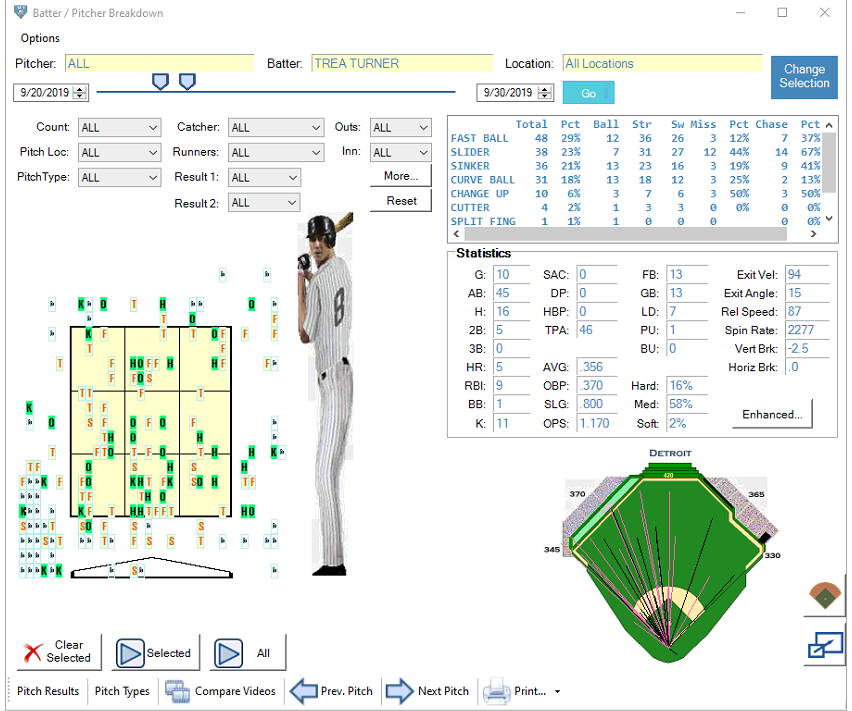 Batter/Pitcher Breakdown
Analyze specific batter/pitcher matchups.
Use one batter vs. one pitcher or one batter vs. all-right-handed pitchers, etc.
Information on pitches thrown, pitch locations and at-bat results can be seen in all situations.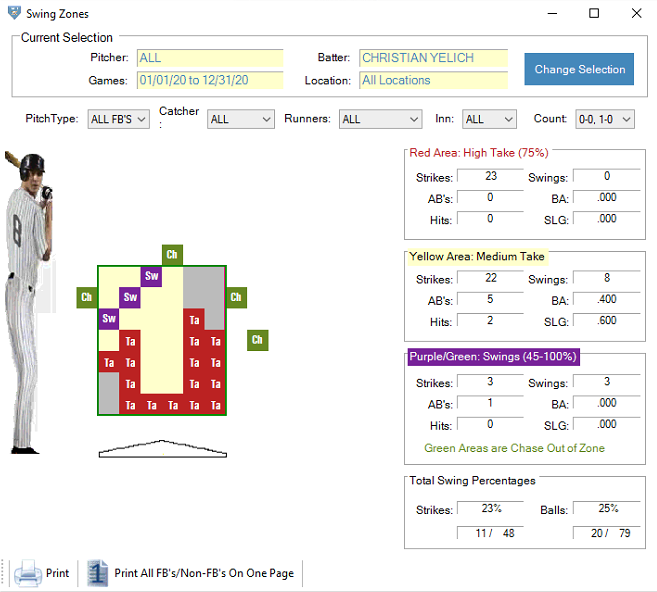 Swing Zones
This report shows a pitcher's view of a batter's swing patterns. Match up a pitcher with any batter individually OR with all-right or all-left, etc.
Zones include high, low, medium and chase areas.
Sort by pitch type, count, and more!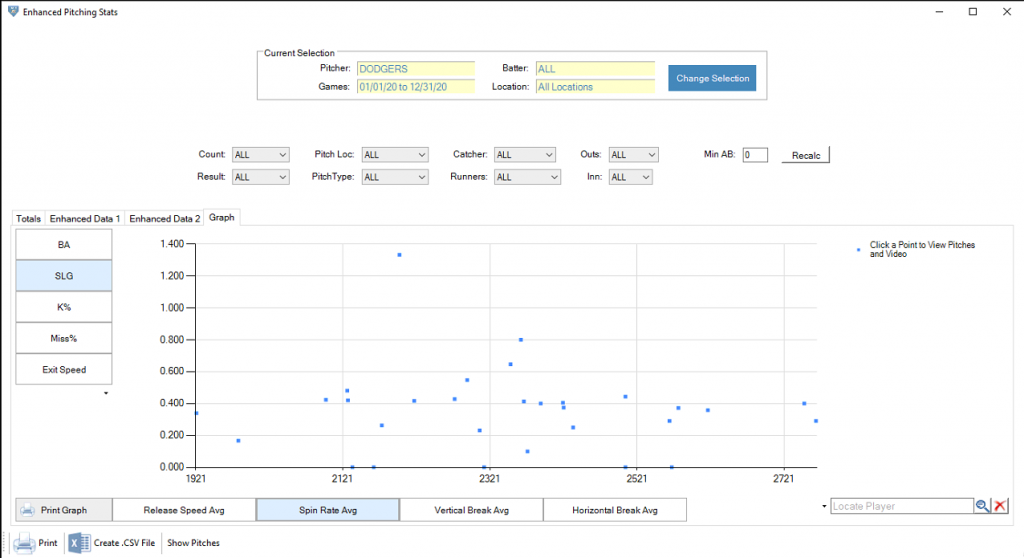 Enhanced Pitching
Take an in-depth look at pitcher performance. Sort by advanced metrics such as spin rate, exit velocity, vertical break and much more! Each pitch is click-to-play and like all BATS reports, control the factors you want while analyzing.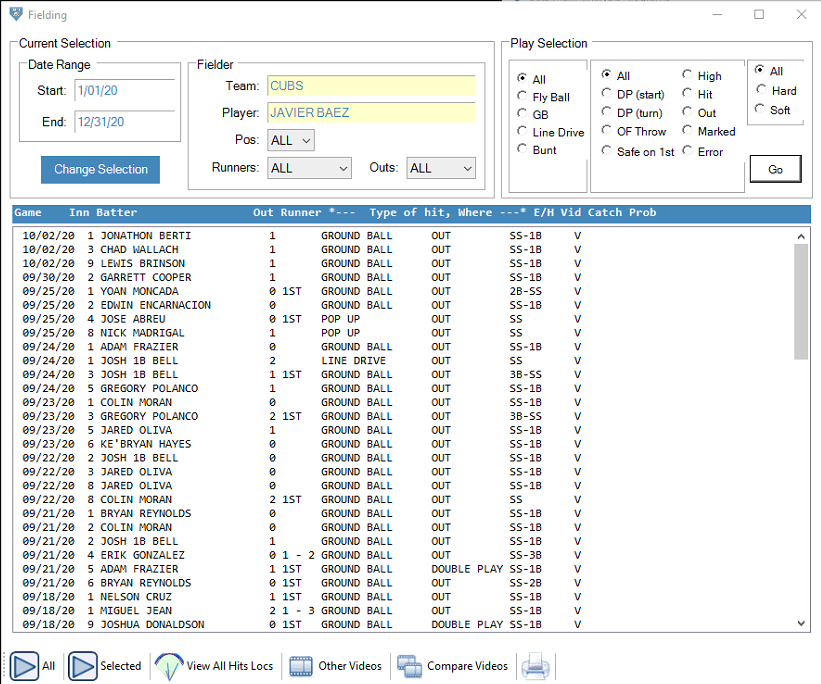 Fielding
Watch video of plays in the field. Search for double play turns or starts, outfield throws, errors, spectacular plays and more with custom tags. View ground balls, bunts, line drives or fly balls.
There's More
These are only a few of the 30+ tools big league teams use to analyze player performance. A BATS subscription unlocks them all. If you're interested in learning what else BATS can do for your organization Contact Us